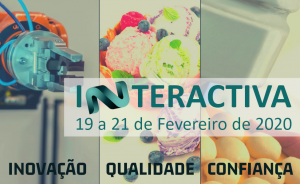 From the 19th to the 21st of Febuary 2020, this year edition of Nogueira Interactiva will take place.
Already an event of reference of the sector in our country, we present again, with the collaboration of the most prestigious brands and suppliers, the main sector innovations and tendencies.
As a result of a dedicated follow-up work and market auscultation, we are pleased to have a wide range of equipment and solutions that we believe meet the current and future needs of our customers.
We hope to meet the expectations of all the guests and celebrate, once again in 2020, the success of this edition of Interactiva.
If you are interested in participating, please consult us through the contacts you can find here.